Auncia
27. srpna 2011 v 14:40 | Megumi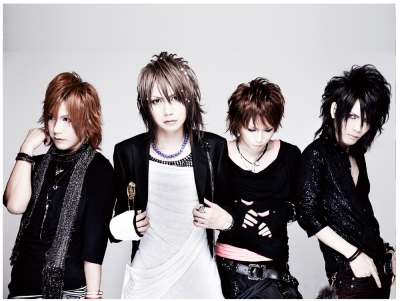 4. června 2011 v 18:17 | Megumi
Dearly : je to ešte z marca, ale celé nieje NIKDE!! tak neviem, či sa ho ešte dožijem~
4. června 2011 v 18:09 | Megumi
Koimonogatari :
Shinsuinoyume : tie názvy mi trvá dlhšie pridať ako celé video x3
4. června 2011 v 18:06 | Megumi
KeyCase : má trochu divný hlas~ :3 ale celkom v pohode~ a oči *_*
Yura Yura : nieje to tak staré, len je to spravené na ten štýl~
4. června 2011 v 17:39 | Megumi
Členovia
Tatsuki~(Spev)
Jin~(Gitara)
Yosuke~(bassa)
Hikari~(Bubny)
Auncia je visual kei skupina a hoci trvala len 3 roky, stále sa niekde objavuje jej meno *podľa mňa len náhoda*. V roku 2009 sa ich úsilie vyplatilo : našiel ich major Universal Music Japan a spravili ich prvé zahraničné vystúpenie na Anime Expo 2009 v USA. Na rozdiel od väčšiny mladých rockových kapiel Auncia dostala veľa pozornosti už v čase ich vzniku roku 2006. *Keď si predstavíte, je to podobné ako s ViViD.) V tomto roku mali za sebou plno aktivít až sa konečne dočkali vydania svojho prvého Maxi-Singla s názvom Hanairo.
---